There is a large variety of choice when it comes to Food for Small Animals. To get you started, you can never go wrong with a bag of Wagg. But once you're settled in, have a look around at the different options.
We give Rabbits and Guinea Pigs the same food – a kind of Muesli – and normally some of it gets left behind (the yellow bits one week, the brown bits the next) the only way to know that their getting all the right nutrients is to give them Pellets but mine just don't like them. They have, however, taken to this Allen & Page Mix which they absolutely love.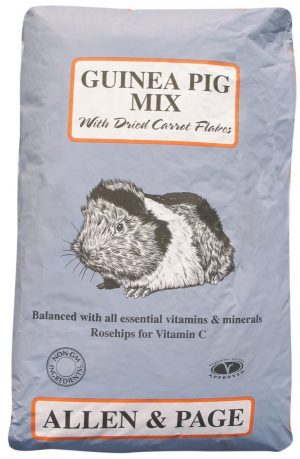 As an extra treat, you can give them Yogurt Drops. Our Guinea Pigs have never really been a fan but our Hamsters have. Don't give them too many of these however as they do contain a small amount of sugar.
In addition, you can buy all sorts of Rosewood Bars such as Sunflower and Chamomile, Cornflower and Daisy, and the Vegetable Bar. These are always a hit with our guys whereas the sweeter Strawberry or Honey Bars are definitely more of a miss. One week they'll wolf them down, the next week they will have no interest at all.
For more Pet Advice, take a look here