That's right, February 23rd is International Dog Biscuit Appreciation Day! According to AVMA.org.
It's hard to find a Dog Biscuit Review, but there seems to be a trend towards ethical and healthy 'Treats' these days, so here is a round-up of the Web's top Dog Treats.
A Dog Biscuit Review by The Independent recommends 9 Gourmet Dog Treats, ranging from £1.79 for Pet Munchies 100% Natural Salmon Bites to a £45 Doggie Fruit and Veg Box, with their Winner being Beautiful Joe's Ethical Dog Treats for £4 where you can buy a retro tobacco tin for £2.50. For every pack sold, they donate a pack to a shelter dog – win win situation right there.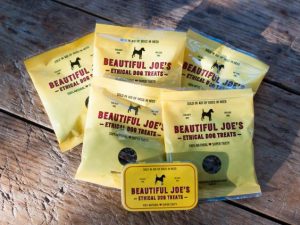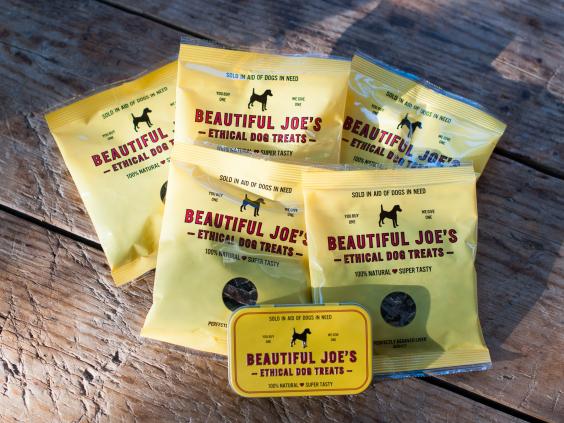 Reviews.com rattled it down to 26 finalists, after removing Products with Artificial Preservatives and Dyes, Products containing By-product or Meat Meal, Products using Corn, Wheat or Soy as Fillers, and Products with Added Sweeteners (all of which can be seen in detail on their site). This leaves very healthy, almost organic, and ethical treats for your dog.
Their 26 Finalists included Blue Buffalo Health Bars Baked with Banana and Yoghurt Dog Treats, Dogswell Super Boost Squares Chicken with Cranberry Treats, Fruitables Crispy Bacon Apple, The Honest Kitchen Beams Talls, and Weruva Blue Water Whitefish. Runners up were Plato's Hundur's Crunch and Dr. Harvey's Coconut Smiles.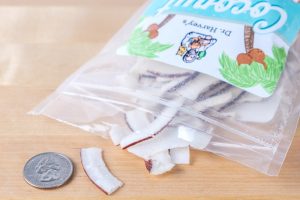 Reviews.com's winners were:
Best Baked Dog Treat: Canidae Grain Free PURE Heaven Dog Biscuits with Salmon and Sweet Potato
Best Jerky-Style Dog Treat: ZiwiPeak Venison Good Dog Treats
Best Semi-Moist Treat: Zuke's Mini Naturals Fresh Peanut Butter Formula Dog Treats
Best Overall: Stella& Chewy's Carnivore Crunch Beef Recipe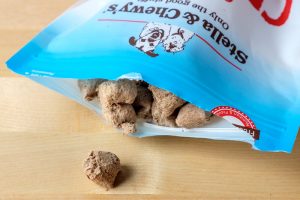 Top Dog Tips share their Top 9 Dog Treats and show pros and cons of each based on their customer reviews so this site is definitely worth a look. In addition, Top Dog Tips made this Top 5 Best Healthy Dog Treats Under $25
My personal choice is always Winalot Shapes – they've been around since the 1930's and although they may not be the healthiest treat around, I don't know a dog who doesn't like them.
For more Reviews, take a look and join in the discussion here