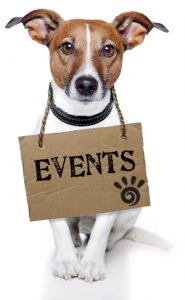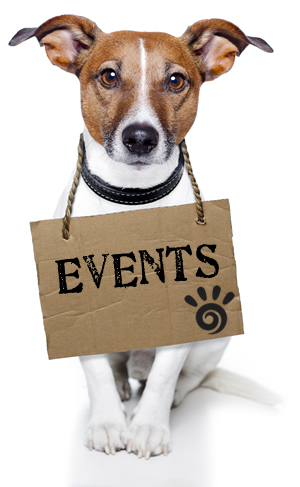 A selection of April's Animal Events near you:
April 21st:
Dog Day Afternoon, Cabbages & Frocks Market in London, UK. Free entry, 11am- 5pm
Geology and Botany on the Limestone Pavements of Great Asby, Great Asby Scar in Cumbria UK, 10:30am
Nesting Birds and Early Flowers Walk, Derbyshire Wildlife Trust, 8-11am
Guided Walk: Spring Migrant Birds Arrival, Gibraltar Point in Lincolnshire, 9-11:30am
Taster Session: Green Woodworking, Ryton Pools Country Park in Warwickshire, 9:30-11:30am
Merlin's Bird Watching Club for Young People, Ingrebourne Valley Visitor Centre in Squadrons Approach in Essex, 10am – 12pm
Family Forest School, Carsington Water Visitor Centre in Derbyshire, 10:30am – 12pm
Idle Valley Wildlife Watch Group: Spring Arrivals, Idle Valley Nature Reserve in Nottinghamshire, 10am – 12pm
Saturday Crafty Nature, Seaton Jurassic in Devon, 10am – 12pm. Also being run on April 28th, May 5th, May 12th and May 19th
Great Fen wildlife Watch: National Earth Day Theme, Wildlife Trust Countryside Centre in Bedfordshire, 10am – 12pm
An Introduction to Photography – April, The Wolseley Centre in Staffordshire, 9am – 1pm
Secrets of the Wild, Hauxley Wildlife Discovery Centre, Northumberland, 9:30am – 1:30pm. Also being run on May 23rd, June 30th, July 21st and October 13th
Beginning Wildlife Photography, Magor Marsh Nature Reserve in Gwent, 10am – 2pm
Spurn Safari, Spurn National Nature Reserve in Yorkshire, 12-2:30pm
Discovering Non-Flowering Plants, Gors maen Llwyd in North Wales, 10:30am – 2:30pm
Wildlife Gardening, Testwood Lakes, Hampshire, 9:30am – 3pm
Basic Hedgehog Care, Carlton Marshes in Suffolk, 10am – 3pm
Peregrine Watch, Leamington in Warwickshire, 10am – 3pm. Also being run on May 12th, June 9th, July 14th, August 4th
Meet a Bat, Gibraltar point, Lincolnshire, 2-3:30pm
Moth Night, St Brades Close in Birmingham, 8:30-10pm
April 21st to 29th:
Bird and Nature Festival, Abbeville, France.
April 22nd
Birdie Birds Ladies Birdwatching Group, Ingrebourne Valley Visitor Centre in Essex, 10am – 12pm
Tree Walk and Bug Hunt, Harrow Recreation Ground, Hertfordshire, 10:30am – 12:30pm
The Body Language of Trees, Ashbridge Estate in Hertfordshire, 10am – 1pm
Bushcraft, Mucking Wharf Road in Essez, 11am – 1pm
Lambing Day, Low Carr Farm in Yorkshire, 10am – 3pm
Introduction to Beekeeping Workshop, Tewin Orchard in Hertfordshire, 10am – 3pm
Waves of Waste Beach Clean at Filey, Yorkshire, 2-4pm
World Earth Day, The National Stone Centre in Derbyshire, 10am – 5pm
Nightingale Walk, Fingringhoe Wick Visitor Centre in Essex, 7:30-9pm
April 24th
Nature Tots, Marbury Country Park in Cheshire, 10-11:30am
Little Badgers – Parent and Toddler Group, Ingrebourne Valley Visitor Centre in Essex, 10:30am – 12pm
Moseley Bog & Joy's Wood Volunteer Day, Birmingham, 10:30am – 3:30pm
A Natural History Adventure, Seaton Jurassic in Devon, 10am – 4pm
Fremington Foreshore and Saltpill Duck-Pond, Fremington Quay in Devon, 7-9pm
Telford Wildlife Forum – The Amazing Trees of Shropshire, Horsehay Village Hall, Telford, 7:30-9:30pm
Bats – Superheroes of the Night, Chandlers Ford in Hampshire, 7:30-9:30pm
April 26th:
Gala Fundraising Auction, BowWow House in London, UK. 7:30pm – 10:00pm
Bluebell Walk, Oakley in Hampshire, 10:30am – 12:30pm
Beach Clean, Glenarm Strand in Ulster, 1-3pm
Spring Bird ID with Ed Drewitt, Brandon Marsh Nature Centre in Warwickshire, 10am – 4pm
Bee Survey Training Workshop, Derbyshire Wildlife Trust, 10am – 5pm
Go Wild!, Bradfield Woods in Suffolk, 4-5:30pm
Young Rangers, Windsor Great Park Environmental Centre in Berkshire, 6-7:30pm
Cumbria Wildlife Trust: What We Do and Plans for the Future, Gosling Sike in Cumbria, 7-8:30pm
Who's Afraid of the Big Bad Wolf?, Aymestrey Village Hall in Herefordshire, 7:30-9pm
Birds of Prey and Flight Evening, Abberton Reservoir Visitor Centre in Essex, 7:30-9pm
Talk: Wild Britain, Staffordshire, 7:30-9pm
Ipswich Hedgehog Project, Tattingstone in Suffolk, 7:30-10pm
April 28th
Reptile and Amphibian Surveying Workshop, Cornwall
Bats, Birdsong and Breakfast, Downham in Essex, 4:30-7:30am
Listening to an Identifying Birdsong in Wendover Wood, Wendover in Berkshire, 7-10am
Testwood Dads and Tots, Southampton, 10:30am – 12pm
Spring Herb Walk with Rowan McOnegal, Queenswood Country Park & Arboretum in Herefordshire, 10am – 12pm
Farming with Wildlife in Mind Walk, Finches Farm, Hertfordshire, 10am – 12pm
Hadleigh Naturalists' Spring Fayre, Ansell in Suffolk, 10am – 12pm
Guided Bird Walk, Braeburn Park in London, 10:30am – 12:30pm
Wildfamilies Nestbox Building Workshop, World of Wedgwood in Staffordshire, 10:30am – 1pm
Rowen – A Natural History, Conwy in North Wales, 9:30am – 1:30pm
Disappearing Gnomes, Ingrebourne Valley Visitor Centre in Essex, 10am – 3pm
Hedgehog Tunnels, Douglas Museum in Manx, 2-3:30pm
Wildlife Training Workshop: 2 Day Workshop with Paul Gosling, Lings in bedfordshire, 10am – 4pm
A Sense of Nature – Creative Writing Workshop, Downham in Essex, 10am – 4pm
Beach Clean, Naze Visitor Centre in Essex, 2-4pm
Pond and River Dipping for Adults, Hampshire, 2-4pm
Basingstoke Wildlife Watch, Hampshire, 2-4pm
Stargazing, Abberton reservoir Visitor Centre in Essex, 8-10:30pm
Quiz Night, Eastwood Road North in Essex, 7:30-10:30pm
April 30th
Woodland Therapy, Bouldnor Forest in Isle of Wight, 11am – 2:30pm
Nature Tots, Whitby Park in Cheshire, 9:30-11am
For more Animal Events and News, take a look here